Calling a Code (RED) on COVID
Last night, we celebrated the launch of CODE (RED) at Hamilton on Broadway, joined by some of our amazing (RED) supporters!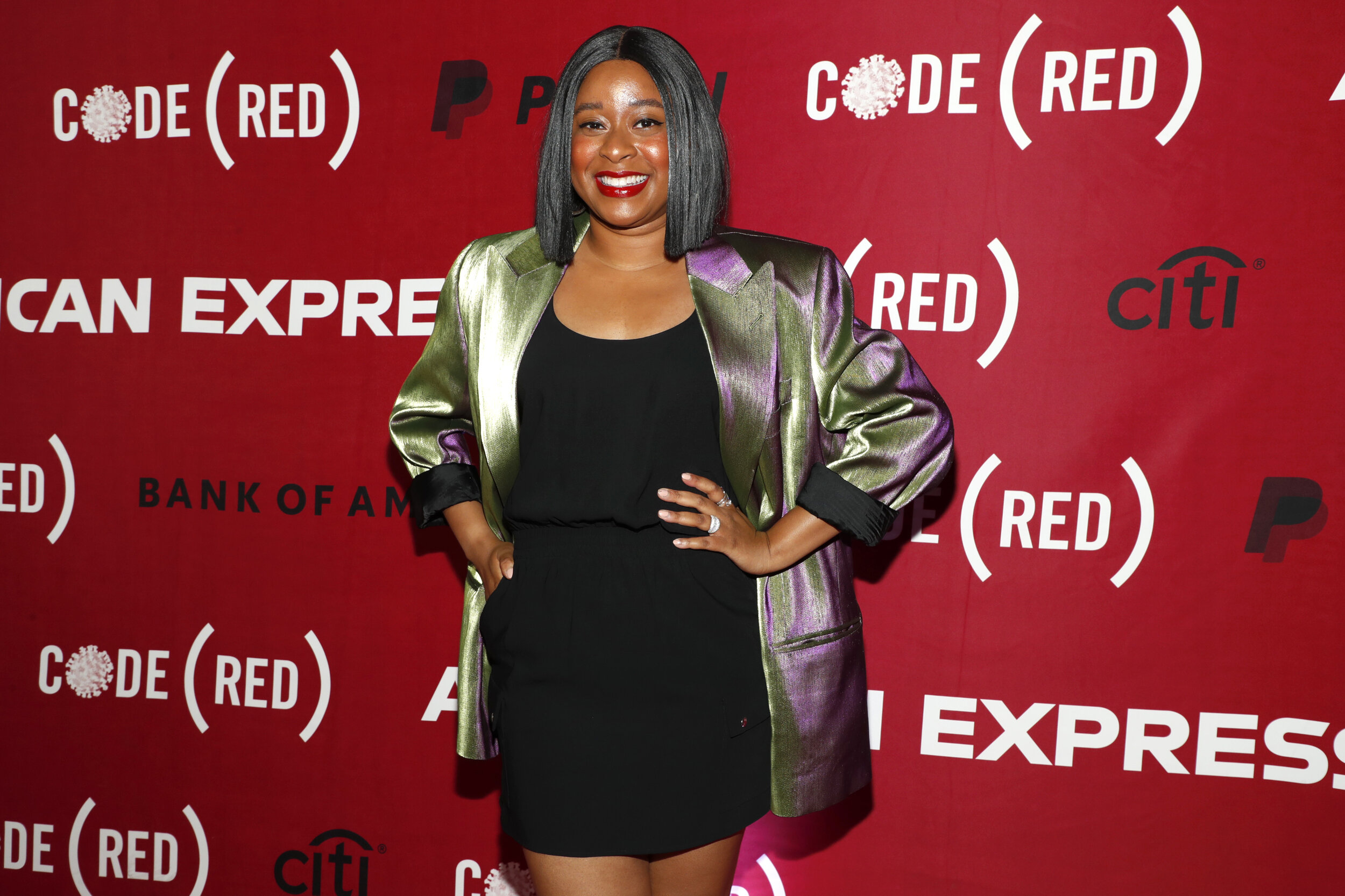 What is CODE (RED)?
(RED) is joining forces with leaders in the financial services sector to call a CODE (RED) on the COVID-19 pandemic, raising money to support urgent and equitable access to COVID-19 relief in response to the ongoing and devastating impact of the virus in the world's poorest countries.
"(RED)'s cavalry of companies has delivered nearly $700 million to fight AIDS in Africa -- and tens of millions more in marketing neon that has encouraged governments in the fight too. That mission is as essential as ever, but in 2021 you cannot fight AIDS without fighting COVID-19," said Bono, (RED)'s co-Founder. "So I am punching the air today that CODE (RED) is launching to get COVID-19 vaccines, testing, PPE, oxygen and other support to countries that need it. Less than 5 percent of people in Africa are fully vaccinated against COVID-19 while in America and Europe shots are piling up on shelves. We have to do more and faster to get vaccines and other vital defenses to the hundreds of millions of people who still can't access them."
Since its founding in 2006, (RED) has generated nearly $700 million for the Global Fund to fight AIDS. This financial support has helped more than 220 million people and contributed to building strong and sustainable health systems in the poorest parts of the world. Today, as the impact of COVID-19 on life-saving AIDS programs continues to take its toll, (RED) is stepping up to deliver private sector money to support the fight against AIDS and COVID-19. Through CODE (RED), contributions generated for the Global Fund will support the COVID-19 Response Mechanism, providing access to COVID-19 diagnostics, treatment, personal protective equipment (PPE), and critical support for healthcare workers on the front lines in the world's most fragile health systems. Contributions channeled through Gavi will fund the COVAX Advance Market Commitment (AMC) enabling access to safe and effective COVID-19 vaccines to protect the most vulnerable populations.
There are a number of ways that customers can join the fight, including:
American Express
American Express® Card Members can use Membership Rewards points towards a donation with PayPal's Pay with Rewards feature to help provide COVID-19 testing, treatment and vaccines for people most in need. In addition, American Express will donate $250,000 to COVID-19 relief efforts championed by (RED) and its partners, the Fund for the Global Fund and COVAX, and will match employee contributions to the campaign. One hundred percent of all funds raised will support the Global Fund's COVID-19 Response Mechanism and the COVAX Advance Market Commitment (AMC).
Bank of America
Bank of America has partnered with (RED) in the fight against AIDS since 2014 and today is proud to help launch this new initiative. Bank of America will support CODE(RED) with a $3 Million (USD) commitment to the Global Fund, as part of their broader $35 Million pledge through 2025. In addition, Bank of America will continue to help drive broad support of the Global Fund with messaging across its platforms, including their vast ATM and Financial Center network.
Citi
Citi is providing eligible U.S. cardmembers with the option to donate their ThankYou® Points via PayPal's Pay with Rewards feature to the Code (RED) Campaign, which provides COVID-19 testing, treatment and vaccines within vulnerable communities. All points donations to the Code (RED) Campaign will be converted and transferred as cash in support of the Global Fund's COVID-19 Response Mechanism and the COVAX AMC. Citi will be amplifying the CODE (RED) initiative through many of its marketing channels, including online and through digital communications to its millions of ThankYou members. In addition, Citi will donate $250,000 to (RED)'s efforts to provide global COVID-19 relief.
Throughout the pandemic, Citi has provided support to Gavi, the Vaccine Alliance, as the financial advisor for the COVAX Facility, its global procurement mechanism for COVID-19 vaccines. This support aims to ensure that Gavi accomplishes its mission to save lives and protect people's health by increasing the fair and equitable distribution of vaccines. In addition, Citi and the Citi Foundation have committed more than $130 million in support of COVID-19-related community relief and economic recovery efforts globally.
PayPal
PayPal has extensive experience in mobilizing customers to support the cause and relief efforts close to their hearts, recently focusing on helping support national vaccination efforts in underserved communities. As one of the largest digital donation platforms in the world, PayPal supports more than 600,000 nonprofits with fundraising, and engaging a community of more than 400 million consumers and merchants to contribute to charitable efforts around the globe. By extending PayPal's longstanding partnerships with American Express, Bank of America and Citibank to support CODE (RED), PayPal customers can easily contribute and donate to the Global Fund using PayPal's Pay with rewards feature, seamlessly converting credit card rewards to an equivalent dollar amount. All donations are made to the PayPal Giving Fund which then grants 100% of donations to the Global Fund, supporting the essential COVID-19 recovery effort.