Meet The Artists Behind PAINT (RED) SAVE LIVES
If you haven't heard, (RED) is taking the AIDS fight to the streets with PAINT (RED) SAVE LIVES, the first global street art campaign to end AIDS.
Meet the artists who are turning cities all over the world (RED) to raise heat and awareness around the AIDS fight ahead of The Global Fund Replenishment Conference in October:
Add Fuel
Add Fuel is Portuguese visual artist Diogo Machado (b. 1980). With a degree in Graphic Design from Lisbon's IADE – Institute of Visual Arts, Design and Marketing, he spent a few years working in design studios in Portugal, followed by an eight-month stint in Munich, Germany. Since 2007, he has been focusing exclusively on his artistic work.
Starting out under the full name Add Fuel to the Fire, he first created a dark yet exuberant visual universe populated by a cast of slimy, eccentric and joyful creatures, influenced by a variety of interests ranging from video games to comics, animation, sci-fi, low-budget B films, designer toys, and urban visual culture. In 2008, fascinated with the aesthetic possibilities of symmetrical patterning and tessellations, he shortened his moniker and began redirecting his focus towards working with and reinterpreting the language of traditional tile design, and that of the Portuguese tin-glazed ceramic azulejo in particular.
Effortlessly blending these two seemingly-irreconcilable visual idioms, his current practice seeks to combine traditional decorative elements with contemporary visual referents into new forms that reveal an impressive complexity and a masterful attention to detail. If, on the face of it, his work in small- and medium-sized tile panels, large-scale stencil-painted murals, and print editions might seem simply a pastiche of classic formalism, a closer inspection rewards the viewer with a chaotic world of unequivocally original motifs and characters brimming with irony and humor. Creating balance and harmony from symmetrical repetitions, a build-up of layers and techniques of visual illusion such as trompe-l'œil, his multi-layered patterned compositions produce a poetic rhythm that plays with the viewer's perception and the (multiple) possibilities of interpretation. Exploring a wide range of both manual and digital techniques in the fields of drawing, painting, ceramics, and printing, his practice expresses a sophisticated dialogue between the old and the new, between heritage and modernity.
Bisco Smith
Bisco Smith is a New York based, contemporary artist recognized for his lyrical approach to deconstructed expressionism. Smith's process begins with an acoustic stimulus prior to painting. Using music as his muse, he approaches each canvas as a unique opportunity to channel the expression of his inspiration by stripping his compositions to their fundamental essence of motion and rhythm. Harnessing the creative spontaneity that exists at the intersection of music and paint, Smith's works embody the energy of a moment through gestural marks and abstracted text. Utilizing his understanding of space from his early years as a graffiti writer, Smith reimagines the execution of abstract expressionist painting through his unique contemporary lens. With a resume of solo and group exhibitions in New York, Los Angeles, Miami, Seattle, Berlin and Hong Kong, Bisco Smith's iconic monochromatic works are celebrated and sought after by collectors and art enthusiasts across the world.
BRUSK
Passionate about drawing from a young age, French artist BRUSK discovered Graffiti and Hip Hop culture in 1991.
Since then, the city has been his canvas. He is constantly searching for new places to host his art--whether it's highways, railways, trains, abandoned lots, wasteland, or desacralized churches, everything is an opportunity for him to deploy his delirious visual universe made of typographic twists, abstract explosions, ultra-realistic subjects and scenes of urban riots.
A graduate of the Beaux Arts of Saint-Étienne, BRUSK is able to paint and draw anything. He takes what he learned from his studies to explore different artistic practices, easily going from light graffiti graphic design, to sculpture, to installations and to the production of stop motion films. In 2006, Bom.K, Iso and Kan invited BRUSK to join the "Da Mental Vaporz" collective. He went on to conquer Europe and then the world beside Dran, Gris1, Jaw, Blo and Lek & Sowat, with whom he paints increasingly large walls and creates increasingly ambitious collective exhibitions.
Though he does a lot of traveling, BRUSK finds the time to put down his cans in a studio to create paint works that are more intimate, mixing his pictorial obsessions, research on form and material experimentations.
DALeast
Hailing from Wuhan, eastern China's most populous city, DALeast is an artist who attempts to depict the tense relationship between the natural and artificial, the organic and synthetic, forming a bifurcated aesthetic which brings these seemingly irreconcilable binaries into a quite beautiful coalescence.
Relocating to Beijing in 2008 and residing in Cape Town, South Africa in between 2010 to 2015, DALeast's trademark style, his metallic, monochromatic, sculptural aesthetic can thus now be seen all over the world, all the whilst retaining a strong influence of the Eastern philosophy he holds so close. Inspired as much by the internal immateriality of dreams and emotions as by the external physicality of material and form then, DALeast's skeletal, spiraled images attempt to bring his part-animal part-machines to life, endowing them with an emotion and spirit which surpasses their purely illustrative qualities.
A founding member of the Wuhan based artist collective Chirp, one of the first groups in China to merge experimental public art, DALeast has been highly active in the burgeoning Chinese public art scene since around 2004. Studying sculpture at the Institute of Fine Arts in his home town, although quitting one year before completing his degree due to a difference of opinion in terms of the schools teaching methods, DALeast continued his art practice after moving to Beijing in 2008, then moved to Cape Town on 2010, left his residential base in South Africa in 2015. Since then DALeast has been going on a walkabout, traveling in between the Himalaya region and the other continents.
In 2018, the artist moved to Berlin, started his new creative era. DALeast's current work quite clearly shows the fusion of his illicit and institutional education, the two arenas naturally converging to form his three-dimensional, wire-like aesthetic. Half robotic and half biotic then, the contorted metalized creatures he depicts aim to reveal what is behind the pure surfaces (a technique which he learnt whilst creating his sculptures), uncovering the foundational frameworks that hold the physical world together. Showing his love for the vitality of the animal world, the creatures who for him most clearly show the true "condition of the world", DALeast thus creates a fantasy in which the natural and synthetic are "mixed into one thing", these mongrel beings attempting to show the beauty rather than horror that can emerge out of this relation. Putting his art into public space so as to share his "experience and emotion with people", not to tell them "about right or wrong" but simply to be a mirror which can reflect the world as we see it, DALeast's work, his synthesis of the man-made and the biological, attempts to confront us on conceptual as well as spectacular levels, forming a unique pictorial interpretation of a half mechanic half organic world.
FAILE
FAILE is the Brooklyn-based artistic collaboration between Patrick McNeil and Patrick Miller. Their name is an anagram of their first project, "A life." Since its inception in 1999, FAILE has been known for a wide-ranging multimedia practice recognizable for its explorations of duality through a fragmented style of appropriation and collage. While painting and printmaking remain central to their approach, over the past decade FAILE has adapted its signature mass culture driven iconography to vast array of materials and techniques, from wooden pallet paintings, ceramic tiles and video games to more traditional canvas, sculptures, murals, and immersive installations.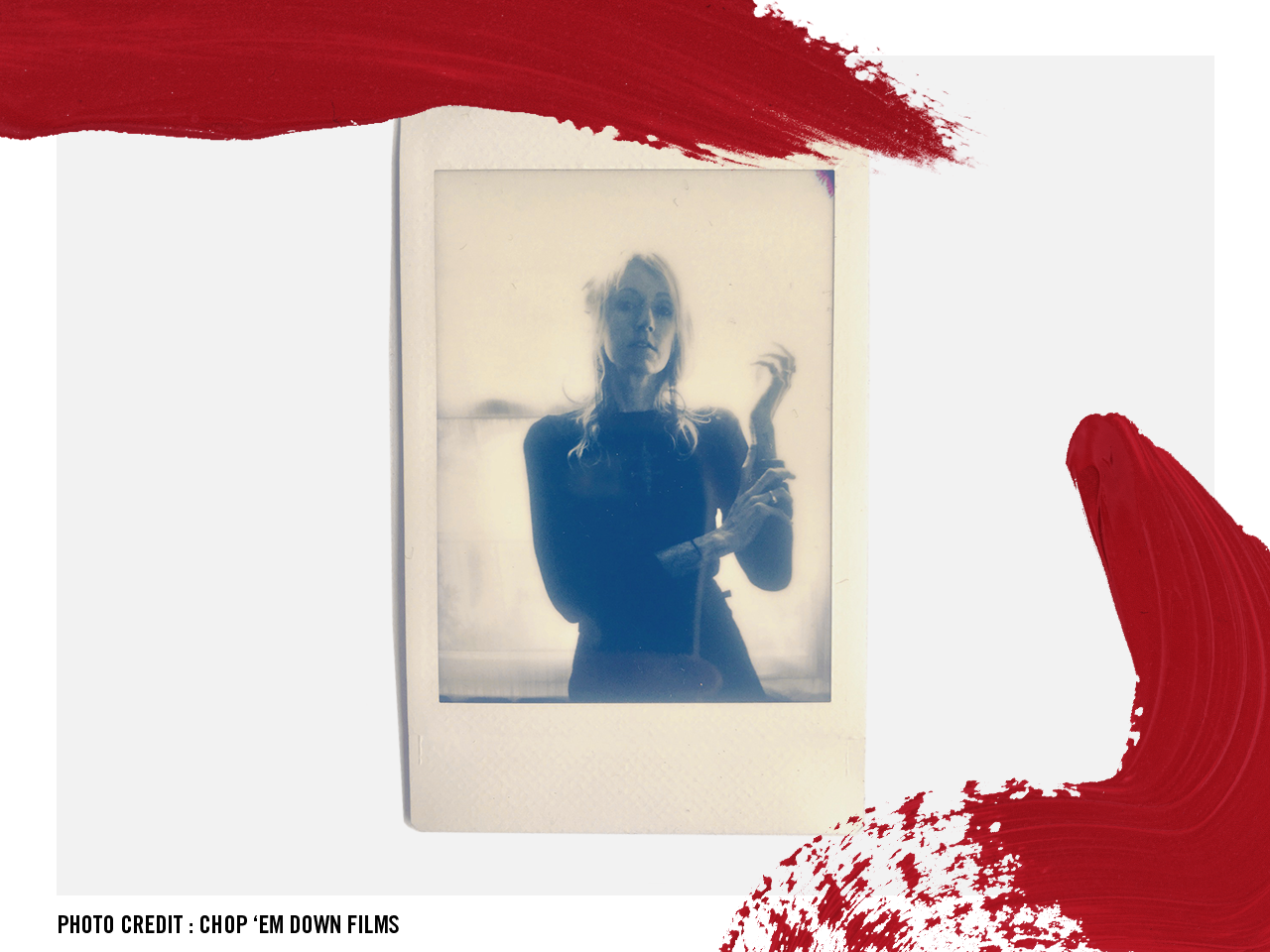 Faith XLVII
Faith XLVII is an internationally-acclaimed visual artist from South Africa who is currently based in Los Angeles. Through her work she attempts to disarm the strategies of global realpolitik, in order to advance the expression of personal truth. In this way, her work is both an internal and spiritual release that speaks to the complexities of the human condition, its deviant histories and existential search. Channeling the international destinations that have been imprinted on her after two decades of interacting with urban environments as one of the most renowned and prolific muralists, she continues to examine our place in the world.
Using a wide range of media intended for gallery settings, her approach is explorative and substrate appropriate, including found and rescued objects, shrine construction, painting, projection mapping, video installation, printmaking and drawings.
The seeds for Faith's works begin with a raw intimacy. Exploring the duality of human relationships, her imagery carries the profound weight of our interconnectedness.
While some people see a dilapidated building as proof that the world is purging itself of the unwanted, Faith is reclaiming these forgotten elements with a sensuality of her own and presenting them with a virtuoso's skill-set.
Hera
HERA is the synonym Jasmin Siddiqui borrowed from Greek mythology when choosing a graffiti-alter-ego for herself in 2001. Since then half-German, half-Pakistani Jasmin went on pursuing a career/life as painter, muralist, and sculptor in the art genre that became known as Street Art. She is part of the duo HERAKUT, and has been traveling across the world since 2004 painting large-scale murals, the biggest of which are located in Sao Paolo (Brazil), Miami (USA), Odinzowo-Moscow (Russia). Between the mural projects, HERA creates more intimate indoor installations including sculptures, drawings and text work showcased in galleries, museums and art fair spaces. Throughout her art career, HERA has been working in collaboration with a number of humanitarian aid organizations on art programs for children and underprivileged youth.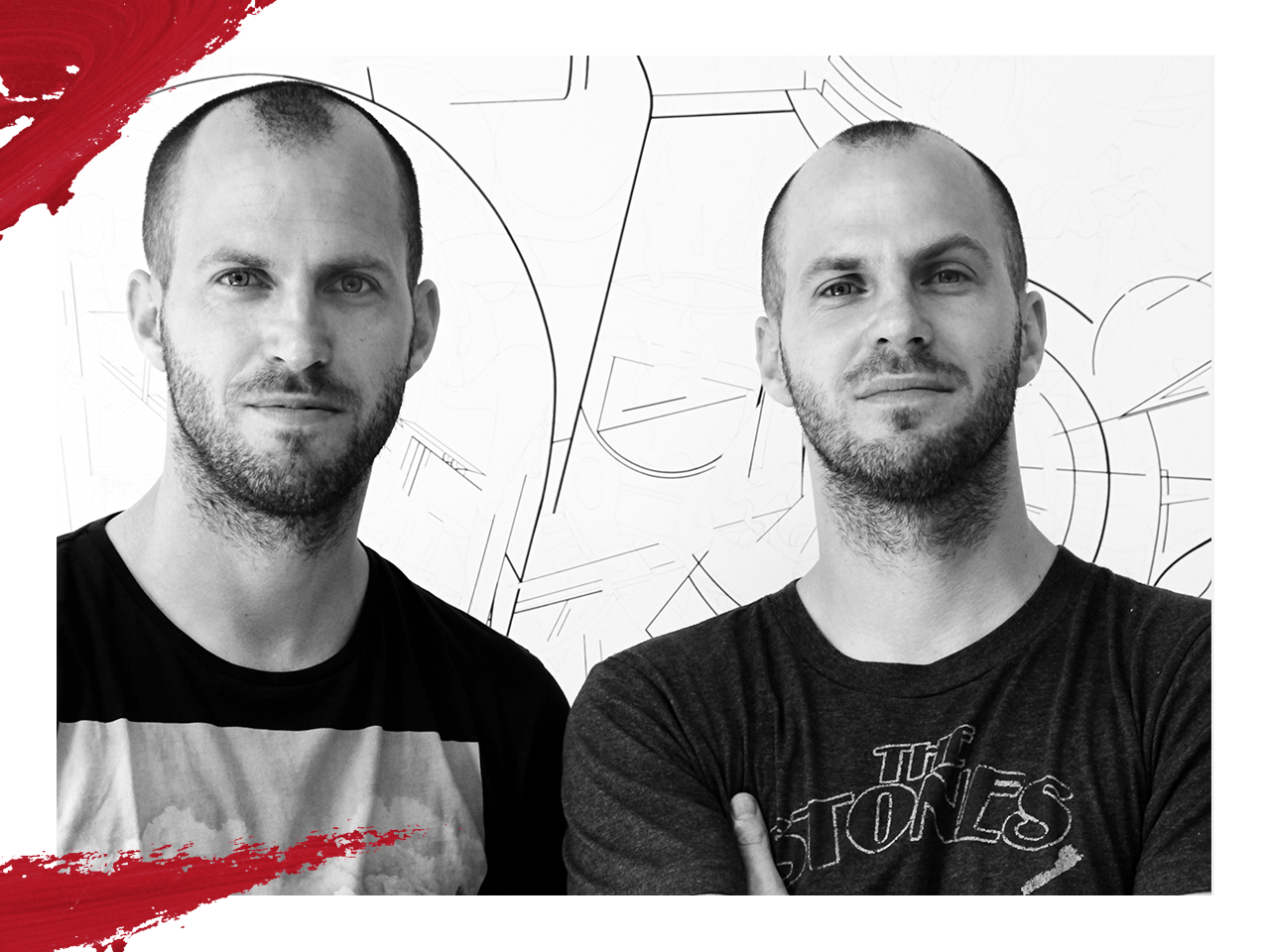 How and Nosm
How and Nosm (Raoul and Davide Perré) are identical twin brothers known for their large scale murals and fine art that adorn city and galleries' walls around the globe. Their initial signature style of red, black, and white-based imagery with the addition of grey and pink gradients is instantly recognizable and commands attention through the impressive size and the intricate detail. Initially the color palette was limited for practicality but instead became a distinct calling card and formal choice that has allowed these artists to push their style to a new level. In recent years the brothers have experimented and have added a few more colors to their palette.

Born in Spain, German in heritage, and residing in New York since 1999, their influence appropriately extends internationally. Whether you visit South America, Europe, Asia, or cities around the U.S. you will be likely to encounter their work. Commissioned and facilitated, they have become sought after artists, an ironic progression, where the outsiders have become insiders and are currently redefining what constitutes public art.

In 1988, the twins first encountered graffiti as young teenagers. Skateboarding and tagging were the influences until the aerosol can was first introduced and the range of colors and options seemed endless. The traditional letterform art of graffiti writing was learned and they earned their stripes painting names on trains together in the early '90's.

The closeness between the brothers is inspiring. They finish one another's sentences much like they continue their lines on mural walls and studio work in sync without hesitation. One ends and the other begins, their complicated yet effortless contours twist and turn like a three-dimensional maze. There is a flow present that is part of this process that allows their individuality to merge for a unified statement. Something that seems essential for artists who work on a large scale.

The limited palette and complicated compositions in all their work is visually mesmerizing but once the viewer is over the magnitude of the accomplishment, the activities within the artwork keep you coming back for more. Their stylized characters often reflect everyday life as well global issues. As you peel back one layer, another story is revealed that further complicates the message and meaning. A world that appears complex treated with respect, it's as though a mirror is being held up to society, a dizzying effect that requires patience and time to unwind.

The aerosol can is paramount in all their public works and is the essential ingredient they use to raise this imagery to new levels. Precise execution and determination is what has driven them and has led them into the world of fine art. Their style is essentially who they are as artists and people as a grittiness is hidden beneath levels of thoughtful design and bold form.
Karabo Poppy
Karabo Poppy Moletsane is a multi-award winning illustrator, graphic designer and street artist from Vereeniging, South Africa. She is inspired by the visual aesthetic of Africa, both contemporary and traditional. The African aesthetic has a long rich heritage rooted in constant innovation and hybridity and Karabo believes that every African carries this with them daily. To her, it is in the everyday seemingly mundane events where this aesthetic is at its most beautiful. This is why she set out to preserve and celebrate it in her work and represent the unrepresented.
Ludo
The work of Paris-based Ludo, often called Nature's Revenge, connects the world of plants and animals with our technological universe and "quest for modernism". It speaks about what surrounds us, what affects us and tries to highlight some kind of humility.
Drawn with the precision of botanical illustrations, Ludo's new order of hybrid organisms is both elegant and fierce. Armoured vehicles spawn stag beetle horns; carnivorous plants bare rows of hunting-knife teeth; bees hover, hidden behind gas masks and goggles; automatic weapons crown the head of sunflowers; human skulls cluster together like grapes.
Ludo's work aspires to jolt us out of a longstanding collective denial: despite repeated natural disasters, we refuse to acknowledge our own fragile state.
Humanity's reign on this planet is a dangerous and fleeting illusion.
OLEK
Olek is a two-spirit person; a child of the witches they did not burn; a failed art critic and a self-taught artist. All art is a self-portrait. Fear is a cockblocker of dreams. What is coming is better than what is gone. Art is to the spirit what food is to the body and what sex is to the species. Art is what keeps spirit alive. They crochet moments so they will not die.

Art and life are inseparable.

Olek was born Agata Oleksiak, in 1978, in a communist Poland. They grew up in a place that was very stingy with possibilities and granted them no eccentricities. They felt like they had to yank up their skirt, expose their bruised knees and bolt the hell out of there.

Olek graduated from Adam Mickiewicz University in Poland with a degree in cultural studies. In New York, they rediscovered their ability to crochet, Holland Cotter described their installation as "a tour-de-force", and since then they have started their crocheted madness.

Resume sniffers may be pleased to know Olek's work has been exhibited in galleries, museums (Avesta Museum, Sweden; The Brooklyn Museum; Museum Boijmans Van Beuningen, Netherlands; Smithsonian American Art Museum, Washington, DC; the Urban Nation Museum, Germany; Fluctuart Museum, Paris) and public spaces worldwide and featured in numerous publications such as The New York Times, The Wall Street Journal, New York Magazine, TIME Magazine, Vogue Italia, Newsweek/ Daily Beast, Village Voice, Vibe Magazine, Artinfo, PBS, CNN, CBS, ABC and NBC. They are the recipient of the In Situ Artaq award (France) in 2011, and a grant in 2011 from the Lower Manhattan Cultural Council (LMCC) for performance in public spaces, a Han Nefken award, a USArtists International grant supporting performing arts at international festivals, and an Awesome Without Borders Grant (2016), and drag a tail of dance performance sets and costumes too numerous to mention.

Olek received the Ruth Mellon Award for Sculpture, was selected for the residency program at Sculpture Space, twice at Instituto Sacatar in Brazil, Lower East Side Rotating Studio Program in NYC, LMCC in NYC, Barnes Foundation in Philadelphia, Villa Alliv in Marseille, France and for 2020, Mattress Factory, Pittsburg. They are a winner of apex art gallery's commercial competition. Olek was an artist in an independent collective exhibition, Waterways, during the 49th Venice Biennale and a featured artist in Two Continents Beyond, at the 9th International Istanbul Biennale.
Their community-based work and activism have made them a highly sought-after guest lecturer and speaker. Olek has spoken to students from Pratt, Parsons, and Syracuse Universities and at various Art Academies around the world. In 2014, they gave their first TEDx Warsaw Poland. Olek's crocheted adventure, embellished with emotions, memories, experiences, thoughts, and insights was a subject of a documentary "YARN".

They have been named one of the top artist Instagram accounts to follow by Christie's and Art Net, and Artsy named them as an artist giving knitting a place in art history.

Olek themselves records the ephemeral moments of street- and performance art and can be found in their Brooklyn studio with a bottle of spiced Polish vodka and a hand-rolled cigarette aggressively re-weaving the world as they see fit.
Ron English
One of the most prolific and recognizable artists alive today, New York-based painter, street artist and designer Ron English has bombed the global landscape with unforgettable images across all categories of culture, history and art.
As a fine art painter enjoying gallery and museum representation worldwide, Mr. English is well-known for his stunning oil technique and inventive use of color.
Widely considered the Godfather of Street Art, he has created murals and billboards across the globe that blend dazzling visuals with biting political, consumerist and surrealist statements.
Mr. English has also been on the vanguard of the booming vinyl art figure movement, releasing hundreds of unique and highly coveted collectibles which continue to fetch healthy aftermarket prices.
Publications featuring Mr. English include The New York Times, The Wall Street Journal, USA Today, The Miami Herald, The Washington Post, The Los Angeles Times, LA Weekly, Art News, Time Magazine, Rolling Stone, Creem, Juxtapoz, Hi Fructose, Mad Magazine and many others.
Motion picture/television appearances include Exit through the Gift Shop, Supersize Me, This Is The End, Movie 49, The Simpsons, Work of Art, Street Art Throwdown, CNN, BBC, Sky TV, and many others.
Shepard Fairey
Shepard Fairey was born in Charleston, South Carolina. He received his Bachelor of Fine Arts in Illustration at the Rhode Island School of Design in Providence, Rhode Island. In 1989 he created the "Andre the Giant has a Posse" sticker that transformed into the OBEY GIANT art campaign, with imagery that has changed the way people see art and the urban landscape. After 30 years, his work has evolved into an acclaimed body of art, which includes the 2008 "Hope" portrait of Barack Obama, found at the Smithsonian's National Portrait Gallery. In 2017, the artist collaborated with Amplifier to create the We The People series for the Women's Marches and other rallies around the world in defense of national and global social justice issues.
Fairey's stickers, guerilla street art presence, and public murals are recognizable worldwide. His works are in the permanent collections of the Museum of Modern Art (MoMA), the Victoria and Albert Museum, the Smithsonian's National Portrait Gallery, the Boston Institute of Contemporary Art, the San Francisco Museum of Modern Art, and many others.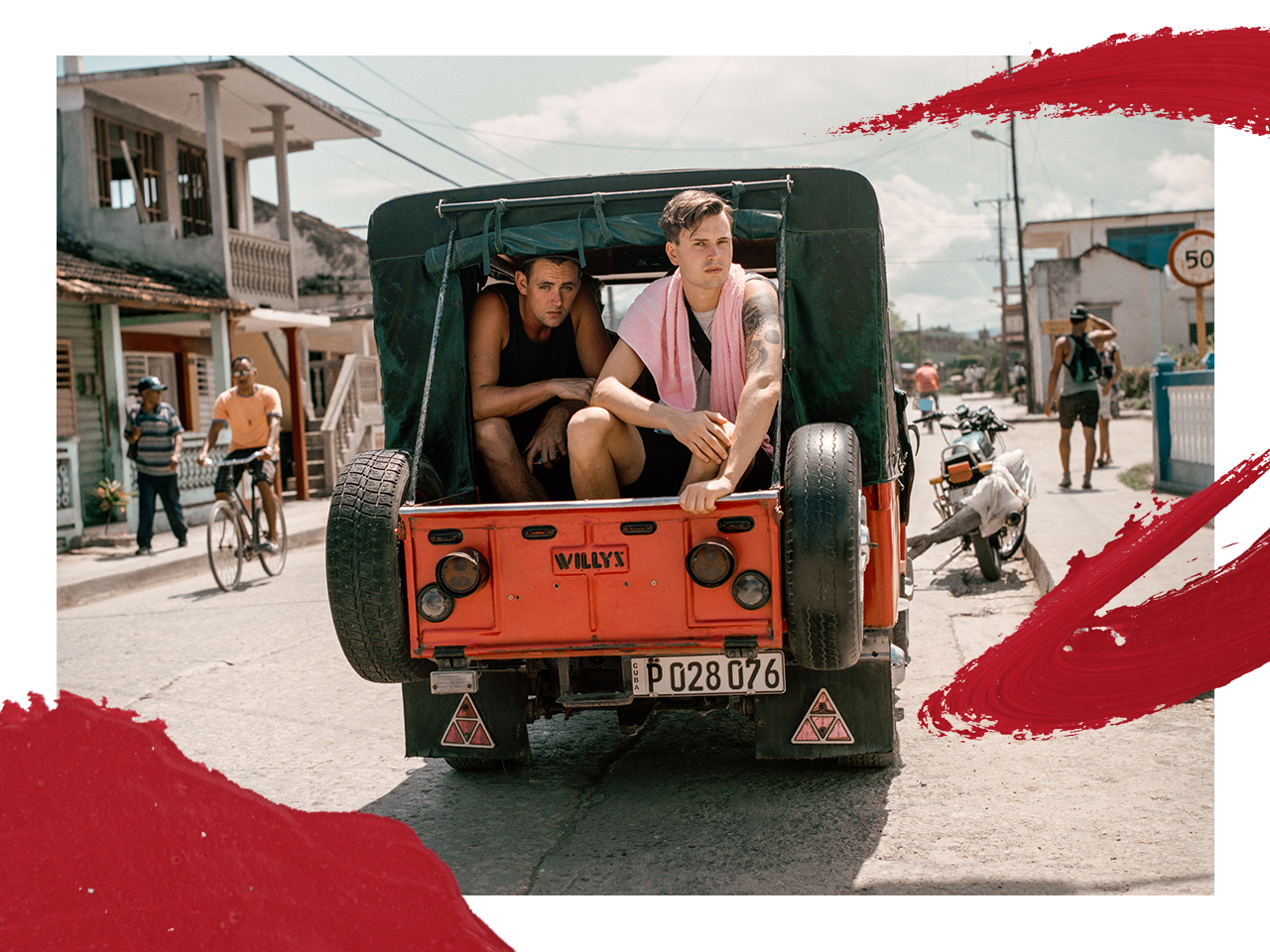 Trevor & Cosmo
Trevor Wheatley and Cosmo Dean are best known for their sculptural installations that re-contextualize popular language. Large scale letters made from a range of materials are driven out of the city and placed in surreal natural environments. With Cosmo's experience in design and contracting and Trevor's background in set design and studio art, their work has integrated itself into the world of experiential design and permanent public installation. The last few years have seen the duo exhibit internationally while also creating installations for Nike, Off White, Stussy, Google, Youtube, Wayhome Festival (Toronto), Osheaga Festival(Montréal), and Life is Beautiful (Las Vegas).
Steve ESPO Powers
Stephen J. Powers is a contemporary artist and muralist currently living and working in New York City.
Working under the name 'Espo' ("Exterior Surface Painting Outreach"), he became nationally known during the late 1990s for his thematic graffiti 'pieces', as the editor and publisher of On the Go magazine, and for his 1999 book The Art of Getting Over.
In 2000 Powers gave up graffiti to become a full-time studio artist. His work has been shown at the Venice and Liverpool biennials, as well as numerous shows at New York City's Deitch Gallery.
WK
WK (aka WK Interact) was born in 1969 in Caen, France. He has lived and worked in New York since the early 1990s. WK is interested with the human body in motion, his paintings of figures frozen in a flight of movement reflects this infatuation. The artist's unique process involves a technique of twisting an original drawing or photograph while it's being photocopied, resulting in the monochromatic palette and streamlined moment-in-time appearance of his finished work. WK site-determines his placements by finding an appropriate location first, then his imagery is chosen specifically with a concern for encounters in an urban environment or "interactions" (as the artist indicates in his pseudonym). In the late 1990s his images began appearing on building facades in downtown Manhattan, complimenting the constant stir of bodies and the perpetual motion of contemporary urban life in the fast-paced city.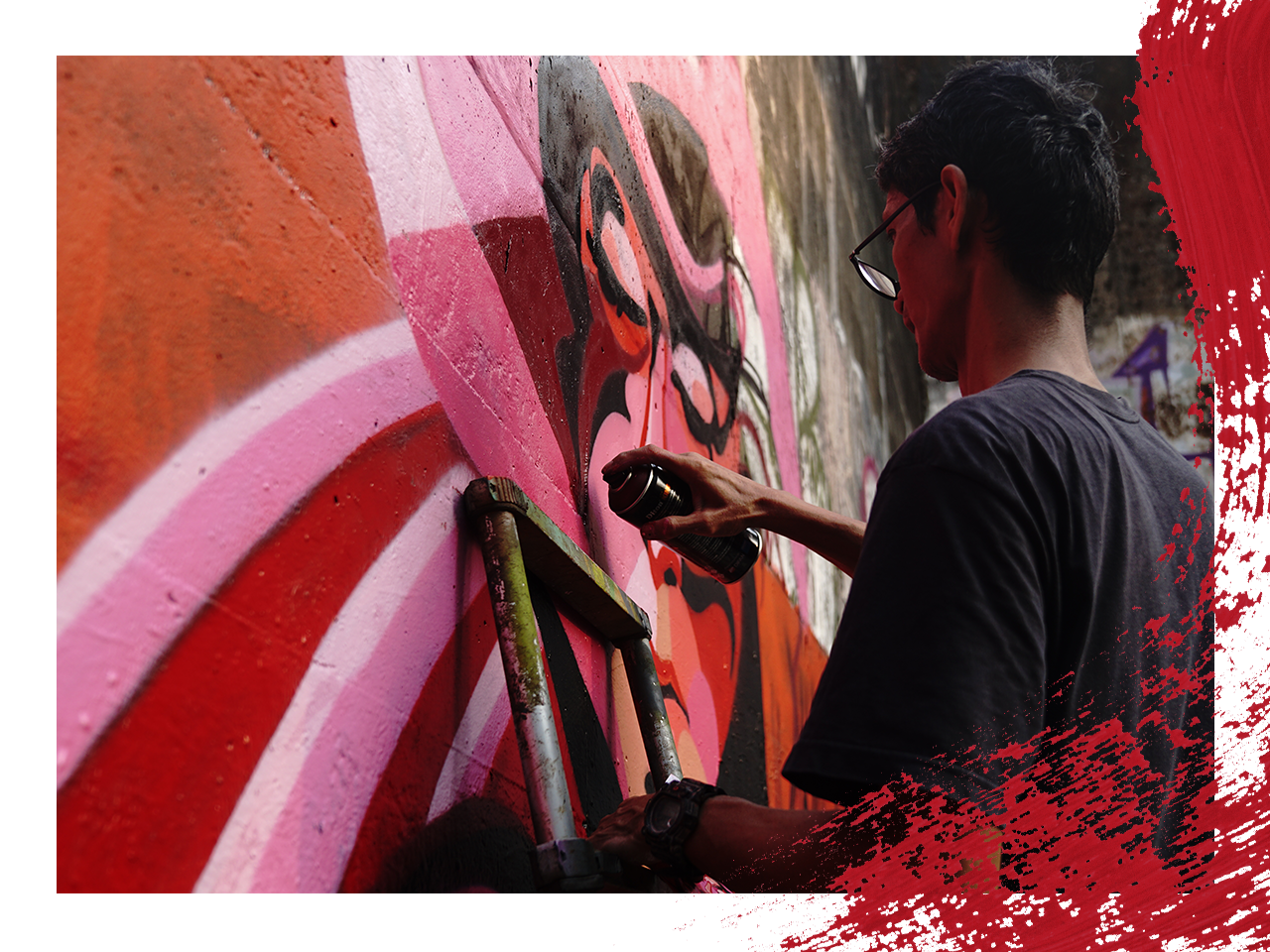 Age "TUTU" Airlangga
Age Airlangga a.k.a Tutu was born and raised in Jakarta, Indonesia. He began his career as a freelance illustrator. In 2000, he began to pursue his interest in graffiti and street art.
With geometric abstract shapes and futuristic impressions, his work seems to open a new world that exists but is not real.
Tutu's work combines futuristic constructions that avoid classical geometric rules, microscopic forms, different visual techniques, classical science fiction and fantasy. His work often contains several hidden meanings that leave pieces of a puzzle to be solved.
Archie Oclos
A street artist with a Fine Arts degree, Archie Oclos creates large-scale works that are politically charged, referencing a nation crippled by its sociopolitical anxieties.
Oclos' distinct imagery deviates from the exaggerated caricatures seen in graffiti art, employing techniques to create figurative murals of current social realities.
Bankslave
Bankslave is East Africa's versatile aerosol muralist who has been traveling the world and painting for 19 years. He likes making portraits of both prominent and local individuals who are mentors and inspire generations. He also likes to paint letters and 3D images. He brings social change with his work and highlights the positive and negative occurrences in the community to start a conversation.
Bankslave judges local graffiti competitions where he nurtures new talent and holds workshops in different towns and cities. He has painted on the Kenyan main airport, trains, public buses, restaurants, night clubs, houses and more.
Bogdan Scutaru
Bogdan is a Romanian artist residing in Horsens, Denmark. His work revolves around medium and large scale murals, digital painting and other traditional media. He paints in a realistic manner, with different fantasy and contemporary influences. He started using spray paint in the mid-2000s when graffiti gained popularity in Romania. He quickly migrated from letters to graffiti characters and one gradually found himself more and more interested in realistic figurative work.
Dragon76
Dragon76 was born in Shiga, Japan in 1976. Based on street art, his artwork is passionate and energetic. It " touches people's souls" and is constantly evolving. The concept of his art is "the coexistence" of two opposites such as past and future, stillness and motion, evil and justice.
Harsh Raman
Harsh Raman is a self-taught multi-disciplinary artist from India. As a pioneer of the Indian street art subculture, Harsh's murals and installations influence public perspectives by injecting a sense of joy and wonder in the collective conscience. With a visual style best described as 'Pop Art Spirituality', his work is a celebration of life and the Indian culture. He currently heads a small team of transdisciplinary designers and creative thinkers from his studio in New Delhi (India), catering to clients from all over the world.
Moh Awudu
Mohammed Awudu, popularly known as Moh Awudu, is one of Ghana's most prolific artists. Born and raised in Nima, he sees himself as an ambassador for the community. Street art is his means of shining a bright light, or quite literally, 'a colorful splash of paint' in his community.
He trained under Nima artist Mozzay Hashim for years and then attended AMibs College of Art and Design to obtain a degree in fine arts and design. His work includes pencil drawings, traditional paintings, mural art, graffiti, digital art, fashion design, and more.
Ola Kalnins
Ola Kalnins is a Swedish street artist. Ola describes his style as abstract contemporary meets the roots of graffiti culture. His work is known for its deep color saturation and pure graphic lines.
Roberto Peremese
Roberto is a Peruvian graffiti artist and muralist. When asked what led Roberto to becomes an artist, his response is not 'how' but 'who'. Roberto's inspiration is from his favorite artists and people who have influenced his life.
Paulo Sierrah
Paulo (Sierrah) Villegas was born in 1993 in Lima, Peru. He began doing street art in 2013. Sierrah's work reflects personal explorations that evoke feelings and common situations in the cities in which he paints. His art explores the usual gray of existence, small everyday gestures, and poetry.
Skurktur
Skurktur is a design and illustration studio based in Oslo, Norway. Working primarily with pen and ink, they create illustrations, packaging design, editorial graphics, art prints, murals, and more.
Thiago Alvim
Thiago Alvim received a Bachelor in Fine Arts at the Guignard School (UEMG). He currently lives in Belo Horizonte, Brazil where he explores the urban area as a support to leave fragments of his expressions, using organic elements, textures, collages, clippings and other stimuli for creation. In addition to the works exhibited on the streets, he also works in his atelier, where other mediums such as canvas, wood, metal, among others, take shape by transiting between life and death universes.
Wallovers
Wallovers is a graffiti team in Vietnam with three members: zKhoa, Cresk and Daes. Wallovers' style is a combination of graffiti, character design and graphic design. Because each member has different styles and skills, they can be flexible, they coordinate and support each other to create a complete work.
Wayne Bks aka Conform
Wayne grew up in Mitchells Plain, South Africa until the age of 11. He later moved to various other areas in Cape Town—Mowbray, Steenberg, Muizenburg. He finished high school in 2000 and then completed a 3-year course at AAA school of advertising in Johannesburg. During this time, he started doing graffiti and later relocated back to Cape Town. In Cape Town, he worked for a few years in the advertising industry gaining invaluable knowledge that would help him start a career doing freelance graphic design and street art murals.
During this time he created Conform, which was his way of bridging the gap between street art and graphic design. From 2004-2009, while juggling a full-time career in advertising and gaining ground as a graffiti artist, he created and managed hip hop events, working with artists who have now become household names in the music industry.
For the past 5 years, Wayne has been consistently spray painting many personal murals and commissioned work in Woodstock, Saltriver, Observatory and the Cape Town Central Business District
Wise Two
Born, raised, and based in Nairobi, Kenya, WiseTwo is one of the pioneering street artists of his generation in the East and Central Africa region. In 2009, he started painting murals in the streets of Nairobi neighborhoods and he has never looked back. This allowed him to create his own powerful style which became his identity. It also provided him with an outlet to express his social narrative on many stories told and untold from various parts of the world.
One of the most successful parts of his career was when he painted two of East and Central Africa's largest murals based in Nairobi City—nearly 225 square meters in size. This mural was well received locally and internationally, especially in international media such as the Rolling Stone Magazine Mexico, StreetArtNews, Kenyan Vibe, and CNN African Voices.
Zeinixx
Zeinixx is an artist who made her debut in visual arts in 2004 at the age of 14. She became interested in graffiti in 2007 and became the first female graffiti artist in Senegal.